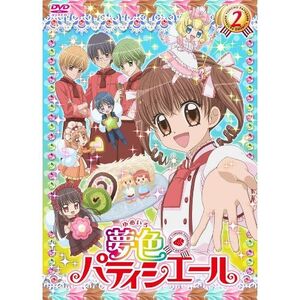 &nbsp
Amano Ichigo is a completely normal second year middle schooler with no particular talents, apart from eating cake. Depressed from being overshadowed by her piano prodigy younger sister, one day Ichigo meets a French pâtissier at a sweets festival, who realizes that Ichigo doesn't just like cake a lot, she in fact has an incredible palate! He invites her to attend St. Marie Academy, a boarding school for training future pâtissiers and pâtissières. Can Ichigo finally fulfill her dream of following in her pâtissière grandmother's footsteps?
Ad blocker interference detected!
Wikia is a free-to-use site that makes money from advertising. We have a modified experience for viewers using ad blockers

Wikia is not accessible if you've made further modifications. Remove the custom ad blocker rule(s) and the page will load as expected.